My research is concerned with national and international dimensions of security decision–making, particularly in transnational networks and institutions. Theoretically, this is informed by a broadly critical approach to issues such as cyber–security and critical infrastructure, terrorism, political violence and political exclusion. My research is distinctive in its cross-pollination of public administration (law, sociology and public policy) literatures and International Relations (critical security studies, global governance) perspectives to navigate the complex terrain of security in domestic and international spaces.
I engage with a wide range of government agencies. Within Australia, I have presented my work to the Department of Foreign Affairs & Trade, The Department of Home Affairs, Department of Defence, Australian Federal Police and Prime Minister & Cabinet. In the UK, I have been invited to present work to the Home Office and Foreign & Commonwealth Office. My work has also formed the basis of submissions to a Queensland Parliamentary committee, the COAG Review of Counter-Terrorism Legislation (2012) and the Commonwealth Independent National Security Legislation Monitor. In 2013 I was appointed as an expert advisor to an Inquiry by the Commonwealth Inspector of Transport Security on aviation and maritime security.
My background
I am presently Senior Lecturer in International Relations in the Department of Politics and International Relations (POLIR) at the University of Adelaide (since July 2018). I have previously held research and lecturing positions in the National Security College at the Australian National University, the ARC Centre of Excellence in Policing and Security at Griffith University, and also held visiting research fellowships at the Institut d'Études Politiques de Paris (Sciences Po), Johns Hopkins University, the University of East Anglia and The University of Stockholm. My PhD in Political Science, funded by the Economic and Social Research Council, was awarded by the University of Birmingham in 2009.
I also hold positions as adjunct Associate Professor of Public Policy at the Centre for Governance and Policy Analysis at the University of Canberra, adjunct Research Fellow of the National Security College at the Australian National University, Co-Convenor of the APSA Policy Studies Research Group, and Secretary-Treasurer of the Australian Political Studies Association.
My projects
The proscription of terrorist organisations, a collaboration with Professor Lee Jarvis at the University of East Anglia, explores the global use of proscription powers. In the post-9/11 era, anti-terrorism strategies are reliant on a clear political and legal designation of terrorist organisations. In this project, we unpack the process by which political figures define and frame terrorist organisations and analyse how that process is central to a demonstration of a national identity and its others; or used to narrow the spectrum of possible politics; or depict entire communities as illegitimate.
Transgovernmental policy networks traces emerging modes of cross-border collaboration between elite policy officials. Amongst Anglosphere officials in particular - Australia, Canada, New Zealand, the UK and US - there is growing evidence that important security policies and practices are coordinated via these networks, which are largely invisible to the public. This project maps these networks and their attendant outcomes, theorising how these new forms of international collaboration transform our understanding of domestic politics and decision-making.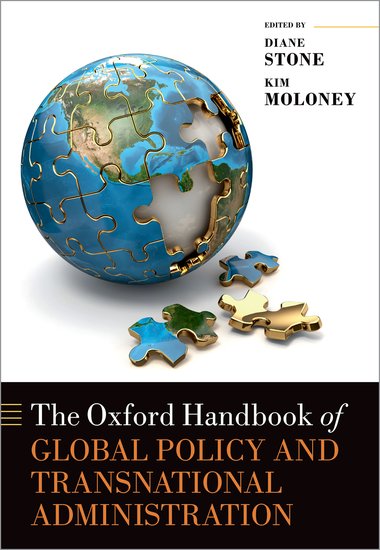 My research spans political science, law, international relations, security studies and public administration. At present, I am engaged in research on:
The governance of security
Cyber-security
International policy transfer
Proscription and political exclusion
Elite transnational networks
Emergency policy and crisis management
In Australia, I regularly present my research on the governance of security (aviation, maritime and critical infrastructure protection) to the Commonwealth and State governments. I have also provided public submissions to the Independent National Security Legislation Monitor and the Queensland Parliament on counter-terrorism and security legislation.